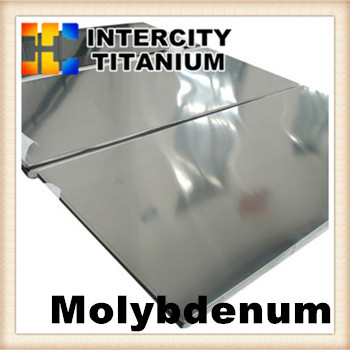 BASIC INFO
Molybdenum material
Molybdenum is a silvery-white, hard, transition metal, which has the eighth-highest melting point of any element. Molybdenum burns only at temperatures above 600oC (1,112 °F). It has the lowest heating expansion of any commercially used metal and it is widely used in alloys, electrodes and catalysts.



Molybdenum sputtering targets, sheets, boat, wires, slabs, rods(electrodes), crucible, and other special shape molybdenum products.

Molybdenum Products

Molybdenum rods/ Molybdenum plate /Molybdenum sheet

Molybdenum wire/ Spray Moly wire/ Moly wire for EDM

Molybdenum electrode/moly disk

Molybdenum boat/ Molybdenum Crucible/Moly tube
Molybdenum plate, sheet, foil, strip, ribbon
Standards: ASTM B386
Size Available: Thick 0.02mm min * wide 1000mm max * Long 3000mm max
Molybdenum rod, bar round bar
Standards: ASTM B387
Size Available: Outer Diameter 3mm ~ 350mm * Long 6000mm max
Molybdenum wire
Standards: ASTM B387
Size available: Outer Diameter 0.01mm min ~5mm
Molybdenum tube, pipe
Size available: wall thick 0.15~30mm * OD 3 ~400mm * Long 6000mm max
Molybdenum crucible and Molybdenum boats
Our Advantage:
- Competitive price.
- Our strengths over other suppliers.
- Reliable quality on the base of the same price.
- Timely delivery as your requirements.
- Professional service to cut much purchasing costs down.
Every molybdenum product is under strict nondestructive test and density detection.
We offer material composition sheet and examination report of the products.
First, packaging with moisture-proof paper
Second, packaging with kraft paper
Third, packaging with foam plastics in all side of plywood case.
Finally packing products in plywood case