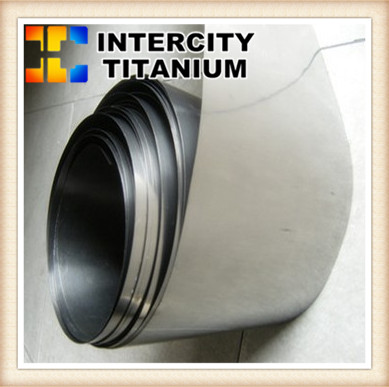 BASIC INFO
China Wholesale titanium strip coil Manufacturer Factory Supplier

Product Name
titanium strip, titanium foil
Material
pure titanium and titanium alloy
Condition
vacuum annealed
Standard
ASTM B265 GB/T3622
Grade
Gr1, Gr2, Gr3, Ti-6Al-4V(Gr5), Ti-0.15Pd(Gr7), Ti-3Al-2.5V(Gr9), Ti-0.3Mo-0.8Ni(GR12)
Size
For Gr5: thickness: (0.1-1.0)mm
width: MAX 450mm
length 4-6 meter per roll.
For pure titanium and other grade:thickness: min 0.025mm
width: 3-600mm
length according to your request.
Technics
Cold rolled
Capacities
Precision rolling, Precision Slitting, Edge Finishing, High quality annealing, Precision levelling, Surface Finishes, etc.
Feature
High temperature resistance,Low temperature resistance,Corrosion resistance,high strength, low density,high melting point
Used
chemical industry, Mechanical equipment,oil&gas, oil industry,etc.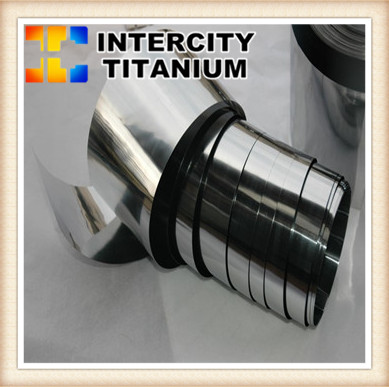 Product

Size(mm)

Grade

Condition

Application

Thickness
Width
Length

Titanium foil

0.01—0.02
30—100
≥500

Gr1 Gr2 Gr5

Gr3 Gr4 Gr7

Gr11 Gr16 Gr17 Gr26 Gr27

Cold rolled

Annealed

Vacuum coating use High-tech accessory

Sound film

Oil field

Aerospace

0.03—0.09
50—300
≥500

Titanium strip

0.1—0.3
50—300
≥500
0.4—0.9
50—500
≥1000
1.0—2.0
50—500
≥2000

Note:the grade is more than above sheet,we offer some special material also.